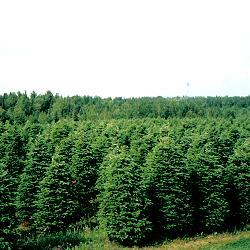 Crete Plantations is a long standing producer of quality Balsam and Fraser fir Christmas trees, we've been reliably serving the Northeastern US since 1964. Over the years Crete Plantations has expanded to offer wreaths, garland, roping and many other manufactured products in order to offer our clients one stop shopping for Christmas trees and evergreen products.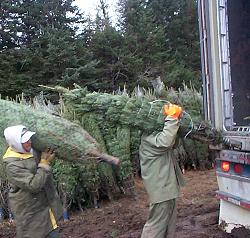 All our Christmas tree plantations are located in the beautiful rolling hills of the Eastern Townships in Quebec, Canada. This small region accounts for aprroximately 25% of all Canadian Christmas trees produced. The climate and soil conditions are perfect for the production of top quality Balsam fir Christmas trees.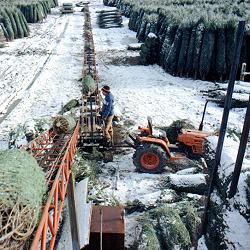 We're well positioned to serve the Northeastern US and particularly the areas in and around New York City. Our plantations are within 20 minutes of the US-Canada border and thanks to our seasonal distribution center in Wayne, New Jersey. Small-medium tree sellers can pick-up or have us deliver their product without needing to keep a huge inventory, minimizing their risk and overhead.